★★★★★

This is phenomenal, thanks for making it.

Andy B.
★★★★★

Love the product so far!! Thank you so much! Definitely a difference.

Tess B.
I've got to say, this thing works freaking awesome. Love not having to smash the product into any teeth.

IG Follow
Hands down the best herb grinder I've used. You can tell it was engineered for sure. Well done my man!

IG Follower
Once you experience milling, you might never go back.

Seth Richtsmeier

Thrillist.com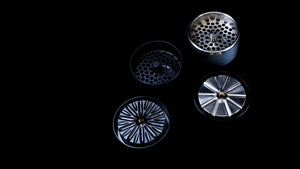 Precision tolerances and careful design means no metal on metal contact in the milling chamber.